Support Our Sponsors!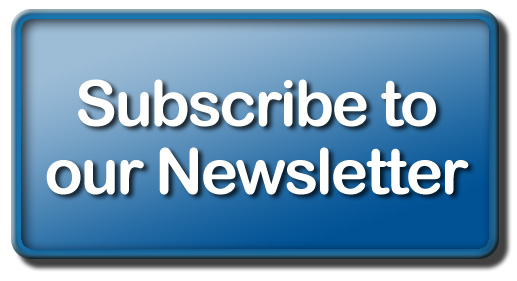 We invite you to listen to us on great radio stations across the region on the Radio Oklahoma Network weekdays- if you missed this morning's Farm News - or you are in an area where you can't hear it- click here for this morning's Farm news
from Ron Hays on RON.
Let's Check the Markets!
Finished Cattle Prices jumped higher Wednesday on FedCattleExchange.Com- 2,855 cattle were sold with prices up $2.89 from a week ago- weighted average price was $124.99- click here to see their complete market results.


Today's First Look:
mornings with cash and futures reviewed- includes where the Cash Cattle market stands, the latest Feeder Cattle Markets Etc.
Each afternoon we are posting a recap of that day's markets as analyzed by
Justin Lewis of KIS futures
-
click or tap here
for the report posted yesterday afternoon around 3:30 PM.
Okla Cash Grain:
Futures Wrap:
Feeder Cattle Recap:
Slaughter Cattle Recap:
TCFA Feedlot Recap:
Our Oklahoma Farm Report Team!!!!
Ron Hays, Senior Farm Director and Editor
Carson Horn, Associate Farm Director and Editor
Pam Arterburn, Calendar and Template Manager
Dave Lanning, Markets and Production
Oklahoma's Latest Farm and Ranch News


Your Update from Ron Hays of RON
Thursday, March 2, 2017
Howdy Neighbors!
Here is your daily Oklahoma farm and ranch news update.

Featured Story:
Your First Significant Woman in Oklahoma Agriculture Honoree- Gaye Pfeiffer of Mulhall
This past year, the Oklahoma Department of Agriculture began asking for nominations for ladies involved in agriculture that they could recognize on a regular basis.
This story about
Gaye Pfeiffer
is the first in a series of stories on Significant Women in Oklahoma Agriculture. The project is a collaborative program between the Oklahoma Department of Agriculture, Food & Forestry and Oklahoma State University to recognize and honor the impact of countless women across all 77 counties of the state, from all aspects and areas of the agricultural industry. The honorees were nominated by their peers and selected by a committee of 14 industry professionals.
Our friend Bryan Painter writes this tribute to Gaye- and here are the first part of the salute to this Significant Woman in Oklahoma Agriculture:
The gray late-winter morning with its damp, cold air doesn't seem to bother Gaye Pfeiffer of Mulhall. She is focused on the topic of agriculture, and she punctuates each of her statements with a smile.
For more than five decades, Oklahoma agriculture has come to cherish that gesture as the smile of a producer, friend and outstanding advocate.
Recently salesmen from a large national foodservice distribution company visited the northern Logan County farming and ranching operation Gaye and husband John have built since their marriage in 1981.
"We showed them around, took them out to the cows, everything. They are always amazed that there's so much science involved," she said. "Before they get here, they think you just walk out in the pasture, you throw some hay out and you look at your cows. With a tour like this they see what you think about and what you care about. They see the connection and how the product is produced. Communication is so important."
Click or tap here
to read the complete story on Gaye Pfeiffer.
By the way- congrats to Gaye and her family
for this honor and spotlight. She and John have been friends since those early days of their marriage when John was a classmate of ours in the first Oklahoma Ag Leadership Program class. They are good people!
The Oklahoma Farm Bureau - a grassroots organization that has for its Mission Statement- Improving the Lives of Rural Oklahomans." Farm Bureau, as the state's largest general farm organization, is active at the State Capitol fighting for the best interests of its members and working with other groups to make certain that the interests of rural Oklahoma are protected. Click here
for their website to learn more about the organization and how it can benefit you to be a part of Farm Bureau.
The Leadership of the
National Association of Wheat Growers
has gathered in San Antonio this week for the 2017 Commodity Classic. Part of the reason for NAWG's volunteer leaders to gather is to be involved in meetings where the group essentially is developing a blueprint for their policy priorities for the upcoming Farm Bill.
Our associate,
Carson Horn
, was there to speak with NAWG's Chief Executive Officer Chandler Goule about what issues have cropped up attracting the group's attention in recent weeks leading up to the start of Farm Bill discussions.
"Between the election and the Farm Bill and some trade implications but also rolling back of regulations for farmers has kind of a hodge-podge of good and bad and what do we do and where do we go," Goule recounted, "so it's been a very exciting eight months."
Click or tap here
to read more of what Chandler and Horn talked about- and to hear their conversation from San Antonio as well.
The
National Cattlemen's Beef Association
and the
Public Lands Council
hailed the U.S. Senate's confirmation of
Ryan Zinke
to be the next U.S. Secretary of the Interior on Wednesday..
"This is great news for America's ranchers and cattle producers," NCBA President
Craig Uden
said. "Ryan Zinke has an outstanding record advocating for Western communities and ranchers, and for the real inclusion of stakeholders' voices in the decisions that affect them. We look forward to working with Secretary Zinke to restore common sense and balance on issues like public lands management, conservation, and endangered species."
Also pleased with the confirmation vote was the
American Farm Bureau
- President
Zippy Duvall
weighs in:

"Ryan Zinke will bring much-needed balance to the management of our nation's land and natural resources. Farmers and ranchers are ready for an interior secretary that will work with agriculture to fulfill its mission to protectand manage America's natural resources and cultural heritage.


"Secretary Zinke does not have an easy task before him, but we are confident he's up to the challenge. He's a proven leader committed to responsible land use and energy development. Agriculture is ready for an Interior Department that recognizes the importance of active land management and works with us, rather than pushes us out. From arbitrary grazing reductions to overpopulation of wild horses and burros to an outdated Endangered Species Act, farmers and ranchers have suffered for too long.


One of the most outspoken agricultural groups against the Waters of the US Rule that was advanced in 2015 by the EPA and the Army Corps of Engineers has been the
National Cattlemen's Beef Association
. They cheered the Federal Court in Cincinnati that put a national stay in place against the rule last year as jurisdictional issues needed to be sorted out before any ruling on the merits could take place. As candidate
Donald Trump
campaigned this past fall- he pledged that WOTUS would be dismantled if he was elected President of the United States.
That happened- and his promise to move against the EPA rule was kept with the
Executive Order
President Trump signed on Tuesday, directing the EPA and the Army Corps of Engineers to reconsider WOTUS and to consider a more traditional viewpoint on what a navigable water really is.
With the signing of this Federal Executive Order, the cheering among cattle producers has begun.
Colin Woodall
of the National Cattlemen's Beef Association says that "We are absolutely thrilled with the Executive Order that sets the stage for this rule to be rescinded or utterly revamped and changed."
Colin's reaction to the Executive Order of President Trump is featured today in this Beef Buzz-
click or tap here
to read more- and to listen to our Q&A with Woodall on the subject.
Sponsor Spotlight

The Oklahoma Cattlemen's Association is the trusted voice of the Oklahoma Cattle Industry. With headquarters in Oklahoma City, the OCA has a regular presence at the State Capitol to protect and defend the interests of cattlemen and cattlewomen.
Their Vision Statement explains the highest priority of the organization- "Leadership that serves, strengthens and advocates for the Oklahoma cattle industry."
To learn more about the OCA and how you can be a part of this forward-looking group of cattle producers,
click here to visit their website
. For more information- call 405-235-4391.
"Exciting" is the word that best describes
Debra Deskin
's second grade classroom at Orvis Risner Elementary in Edmond, Oklahoma. Students, parents and colleagues all say that Deskin brings a special blend of fun, excitement and inclusiveness to her lesson planning.
Deskin's creativity has earned her a special honor as the 2017 Oklahoma Ag in the Classroom (AITC) Teacher of the Year. In her 13 years of teaching experience, she has used many lessons from the award-winning AITC curriculum to help her students develop ag literacy. She believes so strongly in the importance of knowing where food and clothing come from that she has presented sessions at two national AITC conferences and has been a presenter four times at the state AITC conference. She has also been an Oklahoma AITC Teacher of the Year finalist three times.
For more on the teaching efforts of Deskin and on the Ag in the Classroom Program,
click here.
Want to Have the Latest Energy News Delivered to Your Inbox Daily?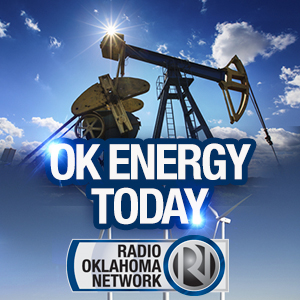 Award winning broadcast journalist Jerry Bohnen has spent years learning and understanding how to cover the energy business here in the southern plains- Click here to subscribe to his daily update of top Energy News.
Jon Entine
has written a new article for the web publication GeneticLiteracyProject about how the New York Times continues to come up short in their coveage of food and farming.
Entine points to the longstanding love that the newspaper has had for
Michael Pollan
- a blogger who makes no bones about wanting to bash modern production agriculture every chance he can get. Entine contends he has gotten a free pass for a long time at the New York Times- Pollan apparently agrees- based on this quote from a video from 2013-
The media has really been on our side for the most part. I know this from writing for the New York Times.... [W]hen I wrote about food I never had to give equal time to the other side. I could say whatever I thought and offer my own conclusions. Say you should buy grass fed beef and organic is better, and these editors in New York didn't realize there is anyone who disagrees with that point of view. So, I felt like I got a free ride for a long time.
Entine writes "It's startling that a reputable journalist would boast about manipulating editors who shared a reflexively and uncritical anti-industry-and in this case, an anti-science-worldview. Pollan went on to bemoan that because of pushback from the science community, he now finds it increasingly difficult to present only his biased side of the story:"
There is something called the Food Dialogues presented in various places to talk about how food is produced and greater transparency. ... So, I think they have kind of spooked the newspapers into realizing they need to give equal time on this issue and it is an issue with two sides.
Food Dialogues are the creation of the US Farmer Rancher Alliance- and have served as a balance to those that want to criticize modern farming and ranching non stop.
Read more about the anti farmer/rancher bias that Jon Entine says is found in the New York TImes-
click or tap here
for more.
One of the top seedstock operations in the United States,
Express Ranches based in Yukon
, will be holding their 23rd annual Spring Bull Sale tomorrow- starting at 10 AM. They will be selling 555 Angus Bulls and 40 Hereford Bulls at the ranch on the north side of Yukon.
In the sale book, Express CEO
Jarold Callahan
writes "At Express, we utilize the science and technology that is available while keeping in mind common sense, environment and practicality cannot be overlooked."
Express has an incredible amount of data available on each bull being sold- many of the genomically enhanced EPD traits are well above Angus Breed Averages in the bulls that will be sold on Friday.
You can view the bulls at the ranch starting at noon today- sale time is 10:00 AM on Friday morning.
More details can be had on the
Express Ranch Website available here
- links for the sale book, videos and complete data all are right there on the front page of the site.
A few days back- we got out to the ranch and sat down and talked about the seedstock business with Jarold Callahan-
click here to jump over to that interview
and hear his thoughts about where the business is today- how to judge the EPD data and where the business is headed down the road.
Our thanks to
Midwest Farms Shows
,
P & K Equipment
,
American Farmers & Ranchers
, Livestock Exchange at the Oklahoma National Stockyards, Alltech, Oklahoma Farm Bureau, Stillwater Milling Company, Oklahoma AgCredit, the Oklahoma Cattlemens Association and
KIS Futures
for t
heir support of our daily Farm News Update. For your convenience, we have our sponsors' websites linked here- just click on their name to jump to their website- check their sites out and let these folks know you appreciate the support of this daily email, as their sponsorship helps us keep this arriving in your inbox on a regular basis- at NO Charge!
We also invite you to check out our website at the link below to check out an archive of these daily emails, audio reports and top farm news story links from around the globe.
God Bless! You can reach us at the following:
phone: 405-473-6144