Support Our Sponsors!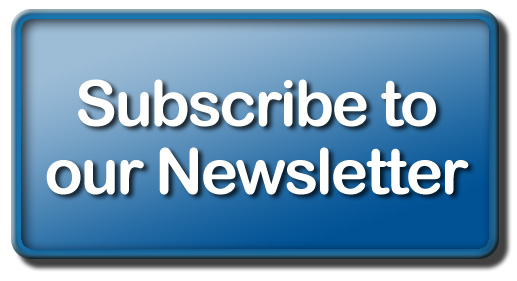 We invite you to listen to us on great radio stations across the region on the Radio Oklahoma Network weekdays- if you missed this morning's Farm News - or you are in an area where you can't hear it- click here for this morning's Farm news
from Carson Horn on RON.
Let's Check the Markets!
sunk lower Wednesday on FedCattleExchange.com - 1,333 cattle were sold with prices ranging from $132.50 to $132.54 - weighted average price this week was $132.51. Click here to see their complete market results.
mornings with cash and futures reviewed- includes where the Cash Cattle market stands, the latest Feeder Cattle Markets Etc.
Each afternoon we are posting a recap of that day's markets as analyzed by
Justin Lewis of KIS futures
-
click or tap here
for the report posted yesterday afternoon around 3:30 PM.
Okla Cash Grain:
Futures Wrap:
Feeder Cattle Recap:
Slaughter Cattle Recap:
TCFA Feedlot Recap:
Our Oklahoma Farm Report Team!!!!
Ron Hays, Senior Farm Director and Editor
Carson Horn, Associate Farm Director and Editor
Pam Arterburn, Calendar and Template Manager
Dave Lanning, Markets and Production
Oklahoma's Latest Farm and Ranch News

Your Update from Ron Hays of RON
Thursday, May 25, 2017

Howdy Neighbors!
Here is your daily Oklahoma farm and ranch news update.

Featured Story:
Melissa Morton
pleaded guilty in Federal Court, Wednesday, to embezzling $2.6 million from the Oklahoma Beef Checkoff over the course of seven years. The former employee of the Oklahoma Beef Council now awaits sentencing by the Court.
the Oklahoma Beef Council Board of Directors issued the following statement:
"This is a significant step towards bringing this criminal matter to conclusion and we are indebted to federal investigators and the US Attorney's Office of the Western District Oklahoma for the speed at which it has moved," the Oklahoma Beef Council Board of Directors said in a statement released after the defendant's plea was made. "We believe this has been partially due to the clarity and quality of the evidence we turned over to authorities from our internal investigation."
The board of directors is aggressively pursuing efforts on all fronts to maximize restitution of the $2.68 million, awarded to the organization against Morton by a civil court earlier this month.
"This has been a tremendously complicated situation as it relates to the criminal and civil matters. We continue to be limited in the details we can share, but we anticipate a time when we can give a more complete accounting. The next step is the sentencing process and it is our understanding it will take a few months.
The Oklahoma Beef Council says it has strengthened its internal controls to ensure the integrity of its accounting systems and has engaged a third-party firm for accounting services to provide an additional level of oversight.
Click here
to read the full statement released yesterday by the Oklahoma Beef Council after Morton entered her guilty plea in Federal Court, yesterday, and review our full coverage of this case from its beginning.
The Oklahoma Farm Bureau - a grassroots organization that has for its Mission Statement- Improving the Lives of Rural Oklahomans." Farm Bureau, as the state's largest general farm organization, is active at the State Capitol fighting for the best interests of its members and working with other groups to make certain that the interests of rural Oklahoma are protected.
Click here
for their website to learn more about the organization and how it can benefit you to be a part of Farm Bureau.
House Agriculture Committee Chairman K. Michael Conaway and Ranking Member Collin Peterson, yesterday, joined U.S. Department of Agriculture Sec. Sonny Perdue and U.S. Trade Representative Robert Lighthizer along with other members of the committee in an executive roundtable on U.S. agricultural trade policy.

Perdue and Lighthizer used the opportunity to meet with the House Ag Committee leadership and its members, the critically important nature of trade in its relationship to the agricultural industry.
Peterson says in speaking with the cabinet members, the committee was able to gain a better understanding of the administration's plans for agriculture trade.
"I'm honored to have met with the members of the House Agriculture Committee and Sec. Perdue to further our discussions about protecting and expanding U.S. agricultural exports around the world," said Amb. Lighthizer. "America's farmers and ranchers are second to none, and they have my commitment to fight unfair trade practices and grow more export opportunities. I look forward to continuing the conversation and building upon our discussions today."
Learn more about yesterday's roundtable on ag trade with cabinet members Perdue and Lighthizer and members of the House Ag Committee, by
clicking or tapping here
to read a joint statement by those officials that attended.
This week, the United States Meat Export Federation is holding its spring conference in Arlington, Virginia. USMEF
Sr. Vice President for the Asia-Pacific Joel Haggard
is there, just back from a food conference in China, and he says he's excited about the prospect of getting the Chinese market opened to US beef once again. But he says right now, there are still a lot of unknowns when it comes to the details of the deal being negotiated.
"Last week at this annual trade show, there was intense buying interest," Haggard reported. "But without having the details of the protocol, it's very difficult for our exporters to talk about prices."
Haggard says the price factor will be very important once the deal is done, but he says without the details, it is tough to really gauge the export opportunity there. Looking at the short and long term though, Haggard believes the US will eventually find a solid foothold.
"I'm confident on the demand side, but it's going to be a tricky start," he said. "I think it's going to be a slow start, but long-term, I think it looks very promising."
Listen to Haggard talk about his recent trip to China as he explains his impression of the potential market opportunities there, on yesterday's Beef Buzz -
click here
.
In an op-ed piece entitled, "Our View: The Short Straw for Farmers Once Again," published earlier this week, the folks at Farm Policy Facts take issue in no uncertain terms with the proposed spending plan submitted by the Trump administration at the beginning of this week.

"If the Trump administration's first major budget plan became law, it most assuredly would harm one of our nation's greatest assets: her farmers, ranchers, and agricultural production," the article reads. "In the midst of one of the worst farm economies in recent history with a 50 percent drop in net farm income, the administration is advocating for policy that would gut the farm safety net and decimate the risk management tools that help farmers and ranchers overcome challenges beyond their control."


According to the article, crop insurance programs included in the Farm Bill would take a 36 percent hit. Proposed cuts also put conservation, rural development, and trade promotion on the chopping block - which the administration says would help in the effort to curb the national debt. However, Farm Policy Facts sees little logic in this plan when crunching the numbers.


"If we eliminated the entire farm safety net, it would take us 1,700 years to pay off the federal debt. That's assuming that we have the fiscal discipline to address the real drivers of the debt and eliminate annual deficits."

In summation of their argument, the author acknowledges thatNo doubt, budgets entail difficult decisions.
"Time and again, farmers and ranchers have answered the call for deficit reduction and doing more with less," the article states. "Our investment in agriculture is quite modest. The return is a robust and affordable food supply that is secure and grown right here at home. Defense is a priority for this administration, but it is shortsighted to beef up our military might while diminishing the ability to feed our own citizens."
Click here
to read this op-ed piece in its entirety and form your own opinion on this matter facing ag policy makers and affecting the whole of rural America.
Sponsor Spotlight

The Oklahoma Cattlemen's Association is the trusted voice of the Oklahoma Cattle Industry. With headquarters in Oklahoma City, the OCA has a regular presence at the State Capitol to protect and defend the interests of cattlemen and cattlewomen.
Their Vision Statement explains the highest priority of the organization- "Leadership that serves, strengthens and advocates for the Oklahoma cattle industry."
To learn more about the OCA and how you can be a part of this forward-looking group of cattle producers,
click here for their website
. For more information- call 405-235-4391.
The people at Farm Policy Facts aren't the only ones upset by the administration's proposed budget cuts at USDA either - the National Cotton Council came out this week disparaging the requested cuts stating that the Administration's fiscal year 2018 budget proposal includes a number of extremely concerning program reductions and eliminations that, if implemented, would severely compromise policies that are critical to America's cotton farming families.
"With U.S. cotton producers forced to compete against cotton producers in other countries that benefit from extensive and complex subsidies and a manmade fiber sector with tremendous overcapacity, now is not the time to weaken U.S. farm policy," the NCC wrote in a statement.
The NCC says it is prepared to work closely with Congress to ensure that any budget and funding bills approved by Congress continue to provide the resources necessary for policies that promote a viable cotton industry, including an effective safety net in the 2018 farm bill.
Want to Have the Latest Energy News Delivered to Your Inbox Daily?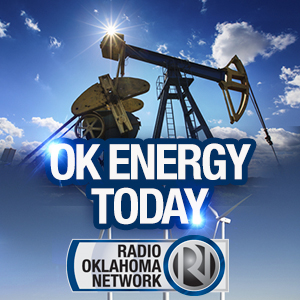 Award winning broadcast journalist Jerry Bohnen has spent years learning and understanding how to cover the energy business here in the southern plains- Click here to subscribe to his daily update of top Energy News.
If People Don't Trust You- The Science Doesn't Matter- Jack Bobo at the Alltech Ideas Conference 2017




"In many ways, there's nothing we do that has a bigger, more negative impact on the planet than agriculture, and yet, there's nothing more critical for our daily survival," said Jack Bobo. "The challenge we have is how to maintain and grow the benefits while reducing all those negatives."

Bobo, chief communications officer at Intrexon, is very optimistic about the ability of scientific and technological advances in agriculture to reduce those negative impacts even as the population surpasses 9 billion. He was one of the keynoters at the 2017 Alltech Ideas Conference in Lexington, Kentucky.


Bobo painted a picture to the several thousand attendees of today's agriculture using 40% of the world's land mass- producing 25% of the world's greenhouse gases and using 70% of the world's freshwater to produce food and fiber- yet he also explained how agriculture is getting dramatically better and better at producing more and more food with fewer resources- important if we are feed nine billion plus by 2050.

It seems the ability to produce more food with fewer resources should make everyone optimistic about the future of agriculture. Clearly, that isn't the case. According to Bobo, "consumers have never cared more, nor known less, how their food was produced."

Farmers make up roughly 2% of the U.S. population. Consequently, very few people even know a farmer today, and they have very little knowledge of how their food is actually grown.

"If people don't understand your industry, then it's up to you to change that," said Bobo.

Read more about Bobo's comments at the Alltech Conference by clicking or tapping here.



Oklahoma Wheat Commission Executive Director Mike Schulte released his latest report on the progress of this year's wheat harvest in Oklahoma yesterday.


According to Schulte, harvest continues to be at a standstill in Southwest Oklahoma as of Wednesday morning, with the hopes that combines would be rolling in places later that afternoon. Storms on Monday night brought with them cooler temperatures that caused high moisture levels. Producers are also dealing with mud issues in the fields, he reported. Some areas in the region have also had severe hail damage due to the storms on Monday night as well.
The standstill has been ongoing for a week now. Last week, the Oklahoma Mesonet showed rainfall averages in Oklahoma from .01 to 3.55 inches of moisture throughout places in the Western and Central Regions of the state. Some accounts by producers reported even great amounts of moisture than measured by the Mesonet.
On the wheat that was being harvested, test weights before the rains were ranging from 60 to 65 lbs./bu, with yields being reported everywhere from the mid 20's on heavily grazed wheat to the mid 40's on wheat that was non-grazed, writes Schulte.


Click or tap here
to read Schulte's full report on the progress of harvest across the state this week.
SB 860 Passes Senate- Budget Measure Heads to the Oklahoma House
The Oklahoma Senate passed a budget bill Wednesday night with a vote of 33-13.


The bill is expected to go to state House Thursday for a vote.
All six Democratic senators voted against the bill Wednesday night. It is doubtful if any of 26 Democrats in the House will vote for the bill.
Senator David Holt
tweeted out a two page summary of what the Senate approved and moved on to the House last night-
"Summary of what appears to be the final (but slightly revised) proposed budget for Fiscal Year 2018 (AKA Senate Bill 860)"
Here are those images:
Our thanks to
Midwest Farms Shows
,
P & K Equipment
,
American Farmers & Ranchers
, Livestock Exchange at the Oklahoma National Stockyards, Oklahoma Farm Bureau, Stillwater Milling Company, OERB, Oklahoma AgCredit, the Oklahoma Cattlemens Association and
KIS Futures
for t
heir support of our daily Farm News Update. For your convenience, we have our sponsors' websites linked here- just click on their name to jump to their website- check their sites out and let these folks know you appreciate the support of this daily email, as their sponsorship helps us keep this arriving in your inbox on a regular basis- at NO Charge!
We also invite you to check out our website at the link below to check out an archive of these daily emails, audio reports and top farm news story links from around the globe.
God Bless! You can reach us at the following:
phone: 405-473-6144