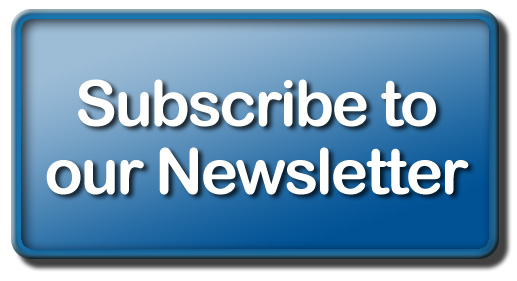 We invite you to listen to us on great radio stations across the region on the Radio Oklahoma Network weekdays- if you missed this morning's Farm News - or you are in an area where you can't hear it- click here for this morning's Farm news
from Carson Horn on RON.
Let's Check the Markets!
OKC West is our Market Links Sponsor- they sell cattle three days a week- Cows on Mondays, Stockers on Tuesday
and Feeders on Wednesday- Call 405-262-8800 to learn more.
were untested again this week on Wednesday compared to last week on FedCattleExchange.com - 1,067 cattle were offered but zero head sold. Click here to see their complete market results.
OKC West reported yearlings sold 1.00 to 3.00 lower Wednesday, compared to a week ago - click or tap here for a look at the August 23rd sale results.
mornings with cash and futures reviewed- includes where the Cash Cattle market stands, the latest Feeder Cattle Markets Etc.
Each afternoon we are posting a recap of that day's markets as analyzed by
Justin Lewis of KIS futures
-
click or tap here
for the report posted yesterday afternoon around 3:30 PM.
Okla Cash Grain:
Futures Wrap:
Feeder Cattle Recap:
Slaughter Cattle Recap:
TCFA Feedlot Recap:
Our Oklahoma Farm Report Team!!!!
Ron Hays, Senior Farm Director and Editor

Carson Horn, Associate Farm Director and Editor

Pam Arterburn, Calendar and Template Manager
Dave Lanning, Markets and Production
Oklahoma's Latest Farm and Ranch News




Your Update from Ron Hays of RON
Thursday, August 24, 2017
Howdy Neighbors!
Here is your daily Oklahoma farm and ranch news update.

Featured Story:
Noble Research Institute Formalizes Collaborative Relationship with Conservation Stakeholders in Oklahoma
Back in April, the conservation organizations of Oklahoma announced they were forming a task force, to combine their resources and efforts in a collaborative spirit with the hope of better serving the stakeholders and working together to achieve common goals in the state.
During the Oklahoma Conservation Summit this past week, I spoke with President and CEO of the Noble Research Institute Bill Buckner, about the memorandum of understanding, the groups signed recently to formalize their new working relationship.
"Any time you want to collaborate with somebody, it's always better if everybody understands exactly where they all fit in a nationwide effort or statewide effort, such as this one," Buckner said in reference to the memorandum. "The MOU is a document that's in place to really define who we are, what our objective are, what our primary purposes are and create those ditches, if you will, that allow us to move in one singular fashion."
The task force is comprised of eight organizations, each dedicated to natural resource stewardship: Noble Research Institute, Oklahoma Conservation Commission, Oklahoma State University Division of Agricultural Sciences and Natural Resources, Oklahoma Association of Conservation Districts, U.S. Department of Agriculture Natural Resources Conservation Service, Oklahoma Department of Agriculture, Food and Forestry, Oklahoma Department of Wildlife Conservation, and Oklahoma Tribal Conservation Advisory Council.
The goals of this task force will be focused on three main objectives. The first of which, according to the Noble Research Institute, is to enhance the development of conservation in Oklahoma. Second, improve the coordination of research, and communication. And finally, identify and address major state conservation goals, develop models of success for specific topics, and develop informational resources and messaging to provide critical information to the general public, those involved in conservation, and the next generation.
It's great to have one of the premiere businesses in the cattle business partner with us in helping bring you our daily Farm and Ranch News Email- National Livestock Credit Corporation. National Livestock has been around since 1932- and they have worked with livestock producers to help them secure credit and to buy or sell cattle through the National Livestock Commission Company. They also own and operate the Southern Oklahoma Livestock Market in Ada, Superior Livestock, which continues to operate independently and have a major stake in OKC West in El Reno. To learn more about how these folks can help you succeed in the cattle business,
click here
for their website or call the Oklahoma City office at 1-800-310-0220.

On Wednesday night, the Farm Journal Midwest Crop Tour Eastern Legl released their data for Illinois. Corn yields came in at 180.72 BPA and soybeans, which are measured by the number of pods in a 3 foot by 3 foot square, were figured to be 1230.77.

Both numbers were under a year ago- corn was pegged by the Crop Tour in 2016 at 193 BPA and the three year Crop Tour average is 187.37 BPA. Likewise, pod count numbers were much higher in 2016 at 1318 and the three year average is 1269.

The scouts in both Spencer and Iowa City, Iowa talked about what they had seen to that point in Iowa- but final Iowa numbers won't be out until tonight when the legs converge in Rochester, Minnesota.

Those involved in both the east and west legs feel there is a lot of stress on both the soybean and corn crops- one tweet kinda sums up what a lot of people are saying and thinking- "Whether the government realizes the crop is not here like they think it is, is to be determined."
As we have the last couple of mornings- we share with you Ty Higgins video from the eastern leg:
One goal was made very clear by activists during their annual meeting held in Virginia just recently - to end all forms of animal agriculture regardless of how well animals are cared for. Hannah Thompson Weeman of the Animal Agriculture Alliance spoke with me recently about how these activists have strategized to accomplish their mission of eliminating farms of all sizes.


"At the end of the day, they want to end all forms of using animals and all forms of animal agriculture," Hannah said, explaining their strategy to first target 'factory farms,' a term they themselves coined to cast a negative light on larger production operations. "They think they are going to get further if they start with large-scale, modern, efficient production systems which is that idea of factory farming."


However, a speaker at this year's conference was quoted saying that activists need to stop saying it's factory farming that is the problem. He says, that gives people the idea that there are alternative animal agriculture operations that are acceptable. According to Hannah, activists have made it clear, they are not here to negotiate. Simply put, they continue to advance their agenda, choosing one target at a time - moving the goal post a little further each time. And apparently, these groups, that were once fragmented doing their own individual things, have now began to cooperate.


"Over the past several years, they've really all come together and put pressure on companies for the same thing," Hannah said. "That's something we're all very aware, that that's their end goal - that's what they're working for."


Listen to Hannah explain to me, the long-term strategy of activists and how she suggests the agriculture community should respond to the mounting threat they present to the industry, on yesterday's Beef Buzz - click here.

As herbicide-resistant weeds becomes an increasingly threatening problem for farmers in Oklahoma and around the country, OSU's Cooperative Extension is now offering a diagnostic service to test your fields for resistance in weeds.
The Plant and Soil Science Department at OSU released this week a fact sheet outlining the growing threat of resistance and why producers should get out ahead of the problem by testing their fields, before the issue gets out of hand and beyond repair.
Although, resistant weeds exist naturally in Oklahoma's landscape, continual use of a single herbicide or single mode of action will, over time, develop entire weed populations that can quickly consume a field. No-till and mono-crop operations are particularly susceptible. According to the fact sheet, "herbicide-resistant weed populations limit effective herbicide options, complicate weed management decisions, and often increase weed management costs."
To know for sure if resistance is developing in your field, test the suspected weeds. Detecting resistance in its early stages is an important step in preventing resistant weeds from spreading.
Screening of potentially resistant weeds is a FREE service to any producer in Oklahoma, and it's highly encouraged.
To find out which weeds pose the most immediate threat of developing resistance, or to learn how to submit a sample of your own,
click or tap here
.
Sponsor Spotlight

For nearly a century, Stillwater Milling Company has been providing ranchers with the highest quality feeds made from the highest quality ingredients. Their full line of A&M Feeds can be delivered to your farm, found at their agri-center stores in Stillwater, Davis, Claremore and Perry or at more than 100 dealers in Oklahoma, Arkansas, Kansas and Texas. We appreciate Stillwater Milling's long time support of the Radio Oklahoma Ag Network and we encourage you to
click here to learn more
about their products and services.
In a late report yesterday, the Kansas Department of Agriculture announced that an equine facility in Finney County, Kansas is being monitored after six horses were reportedly tested positive for Equine Infectious Anemia (EIA) last week.
Since then, the facility has been and will remain in quarantine for the next 60 day, according to the statement.
"EIA is an incurable, infectious disease caused by a virus that can affect horses, donkeys, asses and other equine species. This virus destroys red blood cells and is spread through blood-to-blood contact, not through close proximity or casual contact. Clinical signs of EIA include fever, anemia and edema; however, affected horses may not show symptoms. All infected horses, including those which are asymptomatic, are carriers of the disease," the statement reads.


"The virus can be transmitted from an infected equine to a 'clean' equine by biting flies, the use of unsterilized or contaminated medical instruments, or through a blood transfusion. This disease does not affect humans."
Right now, the KDA is confident that the perimeter of this case has been contained within a half mile radius and currently has neighboring livestock under surveillance. It is unlikely anyone beyond that area is at risk of their horses contracting the disease from this source point.
However, horse owners who have concerns about their animal's health or questions about possible exposure should contact your local veterinarian. For more information about EIA,
click or tap here.
Want to Have the Latest Energy News Delivered to Your Inbox Daily?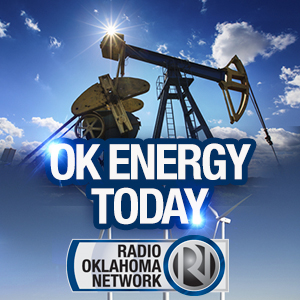 Award winning broadcast journalist Jerry Bohnen has spent years learning and understanding how to cover the energy business here in the southern plains- Click here to subscribe to his daily update of top Energy News.
The American Sheep Industry Association released its
2017 Economic Impact Study
, showing that the nation's 88,000 sheep producers generated a total economic impact of $5.8 billion in 2016. With over $500 million in farm gate receipts for sheep and lambs, value added from processing, wool, and retail; the American sheep industry contributes over $2 billion directly to the U.S. economy, with a multiplier impact of nearly three times the initial investment.
While this report allows the sheep industry the ability to better understand its own role in the overall economy of the ag sector and the US, it also gives industry leaders leverage to negotiate with policy makers. This report will obviously prove a useful resource to refer to during upcoming Farm Bill discussions.
It's likely to be noted, if used in such a way, that beyond the sheep industry's monetary contributions to the economy, it also sustains it in other ways as well. For instance, the report reveals that for every job in sheep production, a second full time position in foodservice, retail, or fabrication is also supported.
According to ASIA, this report seems fairly comparable to past surveys of the industry, except for one notable fact, that there has been some increased market consolidation.
You can check out the report for yourself, and do a little more reading on the subject, by
clicking here
.
After an intensive search by a farmer-led team, the United Soybean Board (USB) has named Polly Ruhland as the new chief executive officer (CEO) effective November 1, 2017.

"Polly exceeded all of the attributes for what we as a board were looking for in a new CEO to lead us into the future," says John Motter, USB chair and soybean farmer from Jenera, Ohio.

"Polly brings a platform of experience and expertise that parallels the opportunities and challenges facing the soy industry - building demand in domestic and global markets, creating consensus throughout the commodity supply chain, solidifying partnerships with national and state organizations and being an industry catalyst. I am confident that under her leadership, the soy checkoff will accelerate our vision of advancing Innovation Beyond the Bushel," he added.

In accepting the position, Ruhland said, "USB's innovation and agriculture industry leadership attracted me to this opportunity. I am looking forward to working alongside farmer leaders and organizational partners to take USB into a bright future."

Ruhland elaborated on her move in a post on Linked In on Wednesday afternoon- "Sometimes in life, if you are very lucky, you have a chance to go from a job you love, to a job that offers you new opportunity. Thanks to the farmers and ranchers of this country, I get to continue my service to agriculture in a new way."

Much of Ruhland's professional life has been tied to the cattle industry. She has served just over six years as the CEO of the Cattlemen's Beef Board and previous service as the vice president of planning and evaluation for CBB; senior positions in corporate and industry relations, communications and issues management at the National Cattlemen's Beef Association; and director of communications for the North American Limousin Foundation and the American Gelbvieh Association. She also served as Institutional Animal Care and Use coordinator for Colorado State University.

She has led the Beef Checkoff through some tough moments- and has done it with a calm demeanor that has kept the wheels from coming off more than once. She has helped the Beef Checkoff move into the world of digital media- building and polishing the beef brand with millennials along the way. We had already planned on sharing a extensive interview with Polly on Beef Checkoff promotion and research efforts this coming week- and that will happen- we will miss talking with her about these efforts but look forward to an interview or two on soybeans in the future.
Our thanks to
Midwest Farms Shows
,
P & K Equipment
,
American Farmers & Ranchers
, Livestock Exchange at the Oklahoma National Stockyards, Oklahoma Farm Bureau, Stillwater Milling Company, Oklahoma AgCredit, the Oklahoma Cattlemens Association, and
KIS Futures
for t
heir support of our daily Farm News Update. For your convenience, we have our sponsors' websites linked here- just click on their name to jump to their website- check their sites out and let these folks know you appreciate the support of this daily email, as their sponsorship helps us keep this arriving in your inbox on a regular basis- at NO Charge!
We invite you to check out our website at the link below too that includes an archive of these daily emails, audio reports and top farm news story links from around the globe.
God Bless! You can reach us at the following:
phone: 405-473-6144