Support Our Sponsors!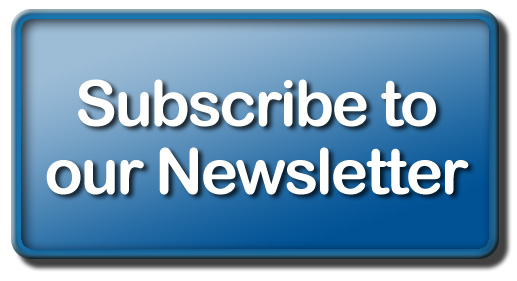 We invite you to listen to us on great radio stations across the region on the Radio Oklahoma Network weekdays- if you missed this morning's Farm News - or you are in an area where you can't hear it- click or tap here for this morning's Farm news
from Ron Hays on RON.
Let's Check the Markets!
OKC West is our Market Links Sponsor- they sell cattle three days a week- Cows on Mondays, Stockers on Tuesday
and Feeders on Wednesday- Call 405-262-8800 to learn more.
mornings with cash and futures reviewed- includes where the Cash Cattle market stands, the latest Feeder Cattle Markets Etc.
Each afternoon we are posting a recap of that day's markets as analyzed by
Justin Lewis of KIS futures
-
click or tap here
for the report posted yesterday afternoon around 3:30 PM.
Okla Cash Grain:
Futures Wrap:
Feeder Cattle Recap:
Slaughter Cattle Recap:
TCFA Feedlot Recap:
Our Oklahoma Farm Report Team!!!!
Ron Hays, Senior Farm Director and Editor

Carson Horn, Associate Farm Director and Editor

Pam Arterburn, Calendar and Template Manager
Dave Lanning, Markets and Production
Oklahoma's Latest Farm and Ranch News




Your Update from Ron Hays of RON
Friday, October 20, 2017
Howdy Neighbors!
Here is your daily Oklahoma farm and ranch news update.

Featured Story:
This week on SUNUP - Oklahoma State University Extension Grain Market Economist
Dr. Kim Anderson
gives viewers the rundown on Oklahoma's cotton crop.
According to Anderson, harvest is underway in the state, quoting the latest USDA Crop Progress report which puts Oklahoma cotton harvested at 11 percent complete, above the average of 9 percent.
Anderson remarked about the cotton he has seen saying, "It's coming in and it's looking good."
Currently, Anderson reports that the price of cotton here in Oklahoma is holding steady at around $0.65/lb. up from the last couple months. He says, above average cotton stocks both here in the US and worldwide, largely account for prices being a bit below normal.
As growers consider whether to plant wheat or cotton this year - Anderson advises them to put pencil to paper and figure out their respective production costs and then mull over the risks versus the opportunities of growing either crop.
According to his calculations - the production cost of growing cotton averages around $330/acre compared to wheat with about $175/acre production costs. While growing wheat may be a cheaper option - it also promises much less return right now, with prices still under pressure. Although growing cotton is about twice as risky to plant, Anderson says some farmers may prefer to take on the risk to increase their odds at making a profit with cotton.
Producers interested in switching to cotton, though, should first consider the additional costs. Anderson points out that planting cotton means more equipment, and more management.
You can watch Anderson tomorrow or Sunday on SUNUP - or you can hear his comments right now and check out the rest the line up for this week's episode by
clicking here
.
It's great to have one of the premiere businesses in the cattle business partner with us in helping bring you our daily Farm and Ranch News Email-
National Livestock Credit Corporation
. National Livestock has been around since 1932- and they have worked with livestock producers to help them secure credit and to buy or sell cattle through the National Livestock Commission Company. They also own and operate the Southern Oklahoma Livestock Market in Ada, Superior Livestock, which continues to operate independently and have a major stake in OKC West in El Reno. To learn more about how these folks can help you succeed in the cattle business,
click here
for their website or call the Oklahoma City office at 1-800-310-0220.
For many rural communities across the nation, it is becoming harder and harder to maintain local water utilities in terms of infrastructure and keeping them up to date and compliant with regulatory standards. One resolution to this growing problem that has become quite popular, is the consolidation of neighboring communities - that pool their resources to share and spread the financial and managerial burden to keep utilities operational. However, this practice has quickly attracted criticism, too, from opponents who fear losing their local autonomy and watching strained partnerships turn sour.
A new report out from CoBank's Knowledge Exchange Division takes an in-depth look at this issue, considering a variety of contrasting perspectives on the subject from industry leaders. The hope is that this report will serve as a sort of pros and cons list for any rural communities contemplating a similar partnership with their neighbors.
The report considers some key points, for instance, explaining how consolidation can spread out costs over a larger customer base and creates the potential to attract more skilled employees. It also can allow for increased source development, which in turn can build confidence and reliability in the system - not to mention a chance to expand services and enhance the system's local economic impact.
On the other hand, though. Consolidation can be a very complex business that is costly and challenging. The process can take months of intricate planning and enormous effort to build public support, especially in communities where some independence has already been lost, with perhaps a closed school or business.
Furthermore, while rural water systems have historically relied on federal funding through loans or grants, some believe that this assistance may be in jeopardy. The current administration has proposed a 2018 budget that includes substantial reductions in USDA's Rural Development agency, limiting aid to rural water systems and eliminating a program that funds rural water and wastewater infrastructure.


Read more about the pros and cons of consolidating rural water utilities based on the findings of a new CoBank report, by clicking here.
Thus far in 2017, US beef exports have performed remarkably well. While that aspect of the business is absolutely crucial to the industry, domestic demand is also very important and can't be forgotten. I caught up with Oklahoma State University Extension Livestock Market Economist
Dr. Derrell Peel
to find out where we stand in regards to domestic beef demand right now, and what value it brings to the table for producers.
"We look at retail prices and they've held up very well relative to the other meats," Peel said. "Overall, retail prices are holding up very close to year-ago levels - and this is in the face of a 4.5 percent increase in beef production."
All in all, when you combine this year's export strength with the current domestic situation, Peel says beef demand is quite robust. Unfortunately, when things get too good, people start to wonder how long it will be until the situation reverses in the opposite direction. In Peel's mind, the industry is still coming off of some abnormal years, and a trend being noted across all major meat sectors, is a growth in production. And as most people are holding their breath expecting some challenges to arise, Peel says 2017 has really proven that beef demand can go a long way in partially, even mostly offsetting increased supply pressure that is currently being seen in the industry. At this point he sees no real reason to think this situation won't continue into 2018. He supports this notion with his predictions for the upcoming Cattle on Feed report due out on Friday from the USDA - with the disclaimer that there is always room for surprises.
"I think in general we're looking for kind of a continuation of what we've seen," he said. "I think there will be significant placements. We know there's more cattle out there and that's not really a surprise. But, given the strength we've seen in these feeder cattle markets in the last few weeks - certainly it is consistent with the idea that feedlots have continued to aggressively place cattle. That is what has helped us for so many months now."
Listen to Peel and I discuss the importance of domestic beef demand and its value to producers, as well as Peel's predictions for the upcoming Cattle on Feed report, on yesterday's Beef Buzz -
click here
.
Oklahoma State FFA President Ridge Hughbanks Ready to Lead State's Members to Indy for National Convention
Next week, more than 64,000 FFA members, ag teachers, family and guests are expected to converge in Indianapolis for the 2017 National FFA Convention. Many Oklahomans will be among those making the trek to the Circle City, and leading the charge is Ridge Hughbanks, president of the Oklahoma FFA Association. I had the chance to visit with Ridge this week before he heads North, about his experiences in FFA so far, as a member, a state officer and now as president.
"Honestly, it's been surprisingly everything I could have ever expected it to be," Hughbanks said, reflecting on his time as state president. "But man," he said. "You blink and you're already half way through your first semester of college. Looking back on the things we've done thus far, I think we're headed in a very good direction for most of the goals we have set for this year."
While Oklahoma has several members that will be taking part in the tradeshow activities, competing in national contests, even one running for national office - Hughbanks will be spending his time at convention a bit differently, heading up a special task force to improve the FFA experience for others as chairman of the Chapter Opportunities and Opportunities for Members committee. Hughbanks was elected to the post, one of six available, earlier this year during the State Presidents Conference. His committee reevaluates the different leadership activities FFA offers and brainstorms ways to improve them, or even create new ones to better serve the membership.
It's experiences like these, Hughbanks says, that have helped him to grow personally and professionally in the FFA and beyond. He confesses that sporting the Blue and Gold has had a significant impact in his life.
"It means the world to me because it's given me confidence in myself and has basically led me to where I am today," Hughbanks remarked. "More than just FFA, but all the other facets of my life where I've also found some success."
You can find out more about Hughbanks' FFA experiences and what his career in the organization has meant to him, by clicking or tapping here. You can also catch him this Saturday on KWTV-News9 in the Oklahoma City area at 6:40 a.m. where he will be featured on our 'In the Field' segment as my guest.

Sponsor Spotlight

Dating back to 1891, Stillwater Milling Company has been supplying ranchers with the highest quality feeds made from the highest quality ingredients. Their full line of A&M Feeds can be delivered direct to your farm, found at their Agri-Center stores in Stillwater, Davis, Claremore and Perry or at more than 125 dealers in Oklahoma, Arkansas, Kansas and Texas. We appreciate Stillwater Milling Company's long time support of the Radio Oklahoma Ag Network and we encourage you to click here to learn more about their products and services.
EPA Administrator Scott Pruitt was urged yesterday by the National Corn Growers Association to abandon any intentions to add further reductions to the Renewable Fuel Standard volumes.
On October 4

th

, the EPA requested additional comments on potential reductions in volume requirements under the RFS - causing alarm that the EPA was considering lower volumes that those in the ethanol community argue are mandated by Congress.
EPA has not proposed any direct changes to the implied 15 billion gallon volume, currently on the books, but NCGA contends that the implications of the EPA's actions are inconsistent with it Congressional mandate regarding the RFS.
Fearing the EPA may drift from the Court's interpretations of what it can and can't do in terms of the agency's waiver authority - the NCGA again expressed its concerns in comments submitted to the agency Thursday that claimed any such change "would result in new barriers to our growing ethanol exports and trade retaliation, significantly harming an export area in which the United States leads the world."
Click here to read the complete statement released yesterday by the NCGA, regarding comments submitted to the EPA in defense of the RFS.
Want to Have the Latest Energy News Delivered to Your Inbox Daily?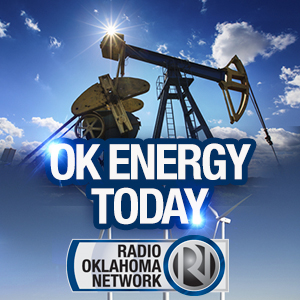 Award winning broadcast journalist Jerry Bohnen has spent years learning and understanding how to cover the energy business here in the southern plains- Click here to subscribe to his daily update of top Energy News.
American Farmers & Ranchers will kick off its 2017 youth speech contest season on November 2

nd

, in Wilburton, OK at Eastern Oklahoma State College.
According to Michaela Danker, AFR's youth development coordinator, students will have the chance to participate in this contest that promotes the development of basic public speaking skills and expands their knowledge on variety of subjects pertinent to the agriculture industry.
This year, the contest features a new category that students can choose to compete in, called Agriculture Advocacy and Policy.
"Ag advocacy and policy is becoming a hot topic now as many young people are watching what is happening on social media and in the legislative arena," Danker said.
With this new addition, AFR hopes to encourage young people to pay closer attention to the issues that impact the industry and stay engaged in the active role of speaking out on agriculture's behalf.
The state finals are scheduled for Dec. 2nd at Oklahoma State University in Stillwater.
All district contest registrations will begin at 4 p.m. and the contest briefing will begin at 4:30 p.m. Judges and speakers will then disperse to assigned classrooms for competition. Immediately following competition, a meal will be served. Awards, special recognition and final comments will conclude the contest.
The 2017 edition of the OSU Rural Economic Summit is today- and this is your reminder to get over to the OSU Conoco Phillips Alumni Center to be a part of this event- they get going with an early breakfast at 7:30 and Greetings to follow at 8:30 AM with Dean Tom Coon.

I discovered that even if you cannot make it to the conference- you can get a lot of the information that will be presented RIGHT NOW by
clicking here on the interactive agenda.
Click on the name of the various presenters- from
Cortney Cowley
of the KC Fed to OSU's
Derrell Peel
- and they all have their presentation online- either their Power Point or a hard copy of the expected presentation.
For example. Cowley, an economist for the KC Fed, offers these bottom line conclusions about the rural economy in the Fed's footprint and in Oklahoma:

The U.S. economy continues to grow at a moderate pace.
Low commodity prices weighed on the Oklahoma economy in
2015 and 2016, but the economy has stabilized in 2017.
Farm income is expected to remain low in both the nation, the
District, and Oklahoma, but has shown recent signs of
stabilizing.
Agricultural credit conditions remain a concern, and have
continued to weaken. But the pace of deterioration has slowed.
Even if you are not in Stillwater for this event- lots can be learned by clicking on the name of each speaker.
*********
We have set up our Flickr album for pictures
that we will be taking in Indianapolis for the 2017 National FFA Convention- the first pics added come from some of the preview things we have been involved in-
click here
to take a first look at the pictures already posted.
Our exclusive coverage of the 2017 National FFA Convention in Indianapolis October 24-28 is a service of ITC Great Plains, Your Energy Superhighway- learn more about this high voltage, transmission only utility and their commitment to the communities they serve which is the cornerstone of their business -
click here
. We also appreciate the support of the Oklahoma FFA Association and the Oklahoma FFA Alumni Association.
Click here
for more information about one of the top states in the US in the FFA- the Oklahoma FFA Association. Oklahoma FFA impacts the lives of over 27,000 members in 359 chapters across the state.
**********
Word comes from the Senate Ag Committee that they have approved the nominations for Greg Ibach and Bill Northey to join USDA Secretary Sonny Perdue as undersecretaries at the agency.
Click here for more details
about these gentlemen and a statement from Chairman Pat Roberts and Ranking Member Debbie Stabenow on the approval- the expectation is that the Full Senate will okay both nominees this coming week.
Our thanks to
Midwest Farms Shows
,
P & K Equipment
,
American Farmers & Ranchers
, Livestock Exchange at the Oklahoma National Stockyards, Oklahoma Farm Bureau, Stillwater Milling Company, Oklahoma AgCredit, the Oklahoma Beef Council, the Oklahoma Cattlemens Association, and
KIS Futures
for t
heir support of our daily Farm News Update. For your convenience, we have our sponsors' websites linked here- just click on their name to jump to their website- check their sites out and let these folks know you appreciate the support of this daily email, as their sponsorship helps us keep this arriving in your inbox on a regular basis- at NO Charge!
We invite you to check out our website at the link below too that includes an archive of these daily emails, audio reports and top farm news story links from around the globe.
God Bless! You can reach us at the following:
phone: 405-473-6144