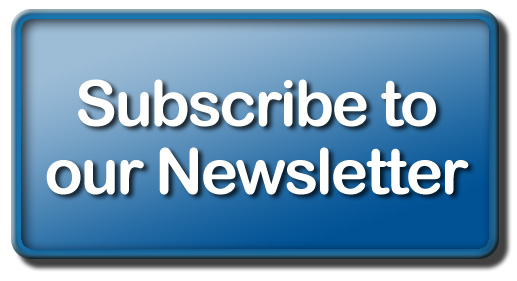 We invite you to listen to us on great radio stations across the region on the Radio Oklahoma Network weekdays- if you missed this morning's Farm News - or you are in an area where you can't hear it- click here for this morning's Farm news
from Carson Horn on RON.
Let's Check the Markets!
OKC West is our Market Links Sponsor- they sell cattle three days a week- Cows on Mondays, Stockers on Tuesday
and Feeders on Wednesday- Call 405-262-8800 to learn more.
FedCattleExchange.com has a total of 969 cattle on their showlist for the
Wednesday, Novem
ber 15th sale of finished cattle- details will be available after noon today by clicking here.
OKC West Cow and Bull Sale not reported as of early Tuesday AM by USDA- Click here for the report location on the USDA website for latest report available.
Oklahoma National Stockyards tops 10,000 head in receipts again this week- Steer Calves $1 to $2 higher- Yearlings Steady to $3 lower- Click or tap here for the Mid Session Report.
Joplin Stockyards reported 6,175 cattle and compared to last week, steer calves steady except under 450 lbs and 600 weights steady to 3.00 higher, yearlings steers steady to 2.00 lower, heifer calves and yearling heifers 3.00 to 6.00 lower. Click here for their full report.
mornings with cash and futures reviewed- includes where the Cash Cattle market stands, the latest Feeder Cattle Markets Etc.
Each afternoon we are posting a recap of that day's markets as analyzed by
Justin Lewis of KIS futures
-
click or tap here
for the report posted yesterday afternoon around 3:30 PM.
Okla Cash Grain:
Futures Wrap:
Feeder Cattle Recap:
Slaughter Cattle Recap:
TCFA Feedlot Recap:
Our Oklahoma Farm Report Team!!!!
Ron Hays, Senior Farm Director and Editor

Carson Horn, Associate Farm Director and Editor

Pam Arterburn, Calendar and Template Manager
Dave Lanning, Markets and Production
Oklahoma's Latest Farm and Ranch News




Your Update from Ron Hays of RON
Tuesday, November 14, 2017
Featured Story:
The bad news... cash fed cattle prices pulled back last week
from the highs at the end of the week before.
The good news... the jump up to $124/cwt. live fed cattle prices was not expected and the current level in the $120-121/cwt. range is at or above most expectations for fed prices.
In a series of good and bad news stories, OSU Extension Livestock Market Economist Dr. Derrell Peel, describes the current situation of the cattle markets in his article this week for the Cow/Calf Corner newsletter. According to his latest analysis, the market is still offering some attractive, but fleeting opportunities for producers to lock in on, if they act quickly.
At the same time, though, Peel says there are just as many negative stories that exist - reporting a mixed bag of intertwined good and bad news that relates to cash feeders, stockers and the cow/calf segment. Bad news, too, in the fact that cattle slaughter is higher, reflecting growth in cattle numbers. To balance that out, though, steer and heifer carcass weights are considerably lower and have offset the amount of total beef production. More will come to light with the next Cattle on Feed report out later this week, but Peel says as of now, aggressive marketings have kept feedlot numbers in check.
Looking at the big picture, Peel says the bad news is that beef supplies will continue to grow, along with increased pork and poultry production into 2018. However, the good news is, beef demand remains very strong both domestically and internationally with retail prices holding steady.
"In general, it seems clear that the good news outweighs the bad news in current cattle markets," Peel writes. "However, there will continue to be uncertainty and challenges in the continuing cattle market demand and supply dynamics."
Click here to take a look at Peel's complete analysis of the cattle markets to find out where opportunities currently lie - and where they don't.
AND- a Derrell Peel BONUS- Dr. Peel was featured Monday on the K-State Radio Website- featured in an interview with Eric Atkinson about the latest cattle market moving news-
click here for a chance to hear
their conversation.
The Oklahoma Farm Bureau - a grassroots organization that has for its Mission Statement- Improving the Lives of Rural Oklahomans." Farm Bureau, as the state's largest general farm organization, is active at the State Capitol fighting for the best interests of its members and working with other groups to make certain that the interests of rural Oklahoma are protected.
Click here
for their website to learn more about the organization and how it can benefit you to be a part of Farm Bureau.
I had the chance to catch up with Bill Buckner, president and CEO of the Noble Research Institute, this past weekend at the Oklahoma Farm Bureau State Convention. Buckner has been very busy the last couple years, really building up the NRI on the national stage and charting a course for the organization that will significantly increase its influence in the scientific community.
Buckner attests that in agriculture, everything is connected - and it can all be traced back to an origin that began underground. This idea is of course the foundation of one of Noble's key focuses, soil health.
"Having a soil health profile that's capable of creating a resilient agricultural system, we think, is very important," Buckner said. "Every conversation we have with a producer starts around a systems approach as opposed to a best management practices approach."
This is naturally difficult in some cases to get across to people, as most have been taught that what you do above ground, is most important to a crop's success. Buckner says many at USDA have a hard time grasping this concept, but farmers and ranchers on the other hand, are starting to see the light says Buckner.
"To get people to think about soil health differently is quite a stretch," he said. "It all stems back to where we were all products of the 60s coming through the system and we were focused above the ground. Farmers and ranchers today are changing that paradigm and the dynamics on the farm and I'm very encouraged by what we see there."

In his mind, the root of the problem lies with a lack of education. However, he hopes that issue will shrink as Noble continues to research ways in which to improve soil health, teach farmers and ranchers about their findings, and ultimately prove conservation's important role in agriculture as science and technology in this area evolves.
"We really look at it from a stewardship perspective," Buckner said. "When we look at the next five to ten years, as the science comes through and begins to develop, it will force farmers to think differently about the practices they have."
Click here
to read more or to listen to my complete interview with Buckner about Noble's efforts in the advancement of soil health.
In the latest crop progress report released Monday, November 13, 2017, the United States Department of Agriculture rated the US corn crop's harvest at 83 percent complete compared to 70 percent a week ago and last year's progress at this same time at 92 percent - and still lagging behind the average of 91. The US soybean crop is 93 percent harvested, up from 90 percent last week and just behind last year's 96 percent and the average of 95. For the complete USDA Crop Progress report,
click here
.
According to the weekly crop progress report from USDA,
Oklahoma
winter wheat planted reached 93 percent, down 4 points from normal. Winter wheat emerged reached 86 percent, down 3 points from normal. Winter wheat condition this week rates 41 percent good to excellent, 53 fair, and 6 poor to very poor. Corn harvested reached 95 percent, down 3 points from normal. Sorghum harvested reached 80 percent, down 5 points from normal. Cotton harvested reached 48 percent, down 5 points from the previous year and down 7 points from normal. To view the complete Oklahoma Crop Progress and Condition Report,
click here
.
In
Kansas
, winter wheat condition rated 3 percent very poor, 9 poor, 32 fair, 50 good, and 6 excellent. Winter wheat planted was 97 percent, equal to last year, and near 99 for the five-year average. Emerged was 84 percent, behind 90 last year and 91 the average. Corn harvested was 93 percent, behind 99 last year, and near 96 the average. To view the complete Kansas Crop Progress and Condition Report,
click here
.
In
Texas
, winter wheat planted is rated this week at 89 percent complete, compared to 88 last year and 87 the average. Winter wheat emerged has reached 78 percent, ahead of last year by 6 and ahead of the average by 7. Winter wheat condition is rated this week at 46 percent good to excellent, 40 fair and 14 poor to very poor. Currently, corn harvested is up 3 points this week from last at 95 percent complete, just behind the average of 96. Cotton harvested is at 55 percent, ahead of the average by 2. To view the complete Texas Crop Progress and Condition Report,
click here
.
Each week, it seems there is something new coming from the ongoing negotiations to reauthorize the North American Free Trade Agreement, that could change the direction of discussion, either for better or worse. The same is true about the US free trade agreement with South Korea, or KORUS. This of course injects uncertainty into the markets and adds to the agricultural industry's apprehension regarding trade. Our Associate Farm Director
Carson Horn
spoke with
Colin Woodall
of the National Cattlemen's Beef Association's Washington, DC office about his organization's concerns surrounding the President and his administration's trade agenda and how it may impact beef producers.
"We still have a lot of worries, especially in regards to (
Trump's
) continued thoughts or comments about pulling out of NAFTA and also KORUS," Woodall said. "Both of those have brought a tremendous amount of value to the US cattle industry."
Woodall says $47 in value can be attributed to each marketed animal from our access to Korea alone. He contends that a pullout from either of these agreements would have a major, negative impact on the bottom line of the US cattle industry. Fortunately, though, the US is still at the negotiating table with its NAFTA partners and Woodall is optimistic that our representatives will hopefully respect the industry's wish not to brought up in discussion and to simply allow beef trade to go unfettered under existing practices.
"We've asked for them not to bring up cattle and beef issues. They haven't yet," he said. "So, for us, it's going to be a matter of whether or not we stay in the agreement period. And, that's still up in the air."
Listen to Woodall and Horn discuss concerns held by NCBA relating to trade, with me, on today's Beef Buzz -
click here
.
Sponsor Spotlight

The Oklahoma Cattlemen's Association is the trusted voice of the Oklahoma Cattle Industry. With headquarters in Oklahoma City, the OCA has a regular presence at the State Capitol to protect and defend the interests of cattlemen and cattlewomen.
Their Vision Statement explains the highest priority of the organization- "Leadership that serves, strengthens and advocates for the Oklahoma cattle industry."
To learn more about the OCA and how you can be a part of this forward-looking group of cattle producers,
click here for their website
. For more information- call 405-235-4391.
Unmanned Aerial Vehicles, or drones, are being used in agriculture to help farmers work more efficiently and use fewer inputs. Researchers in Texas Tech University's College of Agricultural Sciences and Natural Resources are working with drones to develop advanced agricultural production practices.
Researchers in
Tech's Department of Plant and Soil Science, are currently adapting drones to help detect potential problems utilizing specialized crop sensors, equipped with infrared or thermal cameras and high-resolution video. These tools will allow farmers to locate, identify and address production-related issues before they can impact crops or livestock.


Drone systems that can estimate yield are also in development there. Scientists are attempting to modify the algorithm for the yield estimators currently being used by producers for drones. Doing this may help farmers determine yield estimates more quickly.


According to TTU researchers, drones present unlimited possibilities for agricultural use and new ideas are being generated every day.


Despite the many rules and regulations related to their use, drones in agriculture are becoming much more useful and common. They can help the farmer monitor crops and livestock more efficiently and often fix problems before their impacts can be easily seen.
To read more about drone research being done at Texas Tech University and future applications of this technology, click here.
Want to Have the Latest Energy News Delivered to Your Inbox Daily?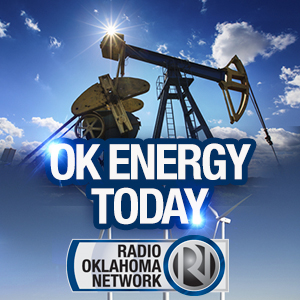 Award winning broadcast journalist Jerry Bohnen has spent years learning and understanding how to cover the energy business here in the southern plains- Click here to subscribe to his daily update of top Energy News.
Yesterday,
The Sustainability Consortium announced their collaboration with the Walmart Foundation to tackle challenges and help farmers report information more easily to manufacturers and retailers.
According to TSC, "the need to improve agricultural systems to be not only efficient but also sustainable in the long-term is paramount to meeting the global demand for food into the future, while also minimizing adverse impacts on the environment and society."
However, a large number of producers and food manufacturers are unable to answer questions about farm sustainability.
A recent study conducted by TSC revealed that over 50 percent of responders were unable to determine their agricultural impact. By improving the flow of communication, though, between farms and manufacturers, and ultimately retailers, TSC hopes to spur a demand for sustainable farming practices and improve data flow that will translate into a broader depth of farm metrics.
"By connecting data systems and creating easier and faster ways for producers to report their results, more of their time and effort can be spent on improving sustainability at the farm level," said Dr. Christy Slay, TSC Director of Research and lead on the project.
Slay hopes to accomplish this by improving systems and technologies to better understand the data collected on farms, the systems in place, and how to better communicate to suppliers about sustainability programs that require farm data.
The Walmart Foundation has generously stepped up to fund this project with a $375,000 grant.
Learn about the methods in which Slay and her team will be employing to accomplish their goal of increasing the sustainability of the agriculture and food industry through improved channels of communication, by clicking here.
In case you missed it - Sarah Davisson from the American Quarter Horse Association joined me over the weekend on my "In the Field" segment on KWTV - News9 to talk about the 2017 Lucas Oil American Quarter Horse World Championship, happening now through November 18th at the Oklahoma State Fairgrounds right here in Oklahoma City.


This year, the show has attracted over 4,800 entries from exhibitors who compete all year long at AQHA sanctioned shows to acquire enough points to qualify to compete in this show. During this event, 99 world champions will be crowned, including the most prestigious - Lucas Oil Super Horse Award, complete with bragging rights and a $25,000 cash prize!


Our thanks to
Midwest Farms Shows
,
P & K Equipment
,
American Farmers & Ranchers
,
Oklahoma Beef Council
,
Livestock Exchange at the Oklahoma National Stockyards
,
Oklahoma Farm Bureau
,
Stillwater Milling Company
,
National Livestock Credit Corporation
,
Oklahoma AgCredit
,
the Oklahoma Cattlemens Association,
and
KIS Futures
for t
heir support of our daily Farm News Update. For your convenience, we have our sponsors' websites linked here- just click on their name to jump to their website- check their sites out and let these folks know you appreciate the support of this daily email, as their sponsorship helps us keep this arriving in your inbox on a regular basis- at NO Charge!
We invite you to check out our website at the link below too that includes an archive of these daily emails, audio reports and top farm news story links from around the globe.
God Bless! You can reach us at the following:
phone: 405-473-6144