We invite you to listen to us on great radio stations across the region on the Radio Oklahoma Network weekdays- if you missed this morning's Farm News - or you are in an area where you can't hear it- click here for this morning's Farm news from Ron Hays on RON.
Let's Check the Markets!
Today's First Look:
mornings with cash and futures reviewed- includes where the Cash Cattle market stands, the latest Feeder Cattle Markets Etc.
We have a new market feature on a daily basis- each afternoon we are posting a recap of that day's markets as analyzed by Justin Lewis of KIS Futures- click here for the report posted yesterday afternoon around 3:30 PM.
Okla Cash Grain:
Daily Oklahoma Cash Grain Prices- as reported by the Oklahoma Dept. of Agriculture.
Canola Prices:
Cash price for canola was $6.23 per bushel- based on delivery to the Oklahoma City elevator yesterday. The full listing of cash canola bids at country points in Oklahoma can now be found in the daily Oklahoma Cash Grain report- linked above.
Futures Wrap:
Our Daily Market Wrapup from the Radio Oklahoma Network with Leslie Smith and Tom Leffler- analyzing the Futures Markets from the previous Day.
Feeder Cattle Recap:
The National Daily Feeder & Stocker Cattle Summary- as prepared by USDA.
Slaughter Cattle Recap:
The National Daily Slaughter Cattle Summary- as prepared by the USDA.
TCFA Feedlot Recap:
Finally, here is the Daily Volume and Price Summary from the Texas Cattle Feeders Association.
Your Update from Ron Hays of RON
Tuesday, May 19, 2015
Howdy Neighbors!
Here is your daily Oklahoma farm and ranch news update.

Featured Story:
The World Trade Organization (WTO) has once again ruled a U.S. country-of-origin labeling (COOL) rule for meat non-compliant with international trade obligations, setting in motion the potential for billions in economic retaliation by Canada and Mexico. Widely expected, the ruling (which is available in full here) came down clearly in favor of Canada and Mexico. Here's a sampling of the reaction:


"The World Trade Organization dispute panel has ruled that U.S. Country of Origin Labeling (COOL) regulations for meats are not in compliance with previous WTO decisions. That means we need further effort to craft an acceptable COOL program," said American Farm Bureau Federation President Bob Stallman. Click here to read more from AFBF.
"Now that the WTO has ruled for a fourth time that this rule discriminates against Canadian and Mexican livestock, the next step is retaliation by Canada and Mexico. It is long past time that Congress repeal this broken regulation," said National Cattlemen's Beef Association President and Chugwater, Wyoming cattleman, Philip Ellis. Click here to read more from NCBA.


"Unless Congress acts now, Canada and Mexico will put tariffs on dozens of U.S. products," said National Pork Producers Council President Ron Prestage, a veterinarian and pork producer from Camden, S.C. "That's a death sentence for U.S. jobs and exports. Click here to read more from NPPC.

"With the World Trade Organization's final ruling on U.S. Country of Origin Labeling (COOL) for muscle cuts of beef and pork today, the National Council of Farmer Cooperatives calls on Congress to take swift action to repeal the COOL provisions found to violate our international trade obligations," said National Council of Farmer Cooperatives President Chuck Conner. Click here to read more from NCFC.

US House Ag Committee Chairman Mike Conaway is on the fast track to repeal COOL- he holds a News Conference later today with other lawmakers and industry groups to make that case- and has a Business Meeting for the full Committee planned for tomorrow which will consider HR 2393- called a Legislative response to the WTO Decision.
Conaway's ranking minority member Collin Peterson agrees that something must be done- but Peterson offered a statement yesterday that called for change but no repeal.
And there are groups who want Congress to tinker around the edges and fix the current law- but not get rid of it.

United States Cattlemen's Association Director Emeritus Leo McDonnell was quoted in a news release from the group as saying "COOL provides consumers a choice at the grocery stores and the ability for U.S. cattle producers to differentiate their product. As other countries move to implement country or origin labeling programs, we are disappointed that today's ruling by the WTO contradicts this growing trend." Click here to read more from the USCA.

And finally- there is amazement- from R-Calf CEO Bill Bullard.
"It is amazing that the WTO is accusing COOL of impeding live cattle imports when such imports from Canada and Mexico under the COOL rule hit a 7-year high in 2014 and when imported Canadian and Mexican cattle are commanding historically high prices." Click here to read more from R-CALF USA.
Sponsor Spotlight
The presenting sponsor of our daily email is the Oklahoma Farm Bureau - a grassroots organization that has for its Mission Statement- Improving the Lives of Rural Oklahomans." Farm Bureau, as the state's largest general farm organization, is active at the State Capitol fighting for the best interests of its members and working with other groups to make certain that the interests of rural Oklahoma are protected. Click here for their website to learn more about the organization and how it can benefit you to be a part of Farm Bureau.
We are proud to have KIS Futures as a regular sponsor of our daily email update. KIS Futures provides Oklahoma farmers & ranchers with futures & options hedging services in the livestock and grain markets-
click here
for the free market quote page they provide us for our website or call them at 1-800-256-2555- and their iPhone App, which provides all electronic futures quotes is available at the App Store-
click here
for the KIS Futures App for your iPhone.
Corn and soybean planting progress nationally built on the tremendous progress reported a week ago. The latest U.S. Department of Agriculture crop progress report has corn planting 85 percent complete nationally. That's a gain of ten points over last week and also ten points ahead of the five-year average. USDA reported 56 percent of the crop has emerged in the top 18 states that plant 92 percent of the nation's corn acres. Emergence was 24 points ahead of last year and 16 points higher than the five year average. Soybean planting has reached 45 percent. That's a gain of 14 points over last week and was nine points ahead of average. For the complete USDA Crop Progress report, click here.


The Oklahoma wheat and canola crop showed improvement as drought conditions decreased across the state. In the weekly crop progress report from USDA, the wheat crop condition rated 39 percent good to excellent condition, 41 percent fair and 20 percent poor to very poor. The crop gained one point in the good to excellent category and two points in the fair category. Winter wheat headed reached 99 percent complete, six points above normal. The canola crop rated 62 percent good to fair. That's up two points from last week. Row crop seeding was delayed in areas of Central Oklahoma and the Southeast district due to wet conditions. Eighty percent of corn was seeded by Sunday, down five points from normal. Click here for the full Oklahoma report.


Planting of row crops across Texas experienced delays due to rainfall this past week. Moisture measured from trace amounts to upwards of ten inches. The latest USDA report downgraded the wheat crop by one point in the good to excellent rating with 56 percent of the crop in good to excellent condition, 30 percent in fair and 14 percent in poor to very poor condition. The wheat crop was 96 percent headed. Corn planting gained four points with 75 percent of the crop planted and 73 percent emerged. Sorghum was 71 percent planted, soybeans were 61 percent, cotton was 19 percent done and peanuts were 17 percent planted. Click here for the full Texas report.


The Kansas wheat crop showed improvement after precipitation was received across the state in recent weeks. The state's winter wheat crop rated 29 percent good to excellent, 41 percent fair and 30 percent poor to very poor condition. The crop gained two points in the good to excellent ranking. Corn planting was at 78 percent complete with 53 percent of the crop emerged. Planting remains behind last year's 84 and the five-year average of 82. Soybean planting was at 17 percent complete, cotton planting was seven percent and sorghum was at six percent. Click here for the Kansas report.
Dealing with food waste- both in the US as well as on a global basis- was the focus of comments made by former Secretary of Agriculture Dan Glickman at the 2015 Alltech REBELation Conference being held this week in Lexington, Ky. Three thousand participants have converged on what some call the horse capitol of the world to hear cutting edge ideas in the world of animal nutrition, human nutrition, the digital world as it relates to business and even in the arena of brewing craft beer.
Glickman told the audience that while there is a tremendous amount of food waste in third world countries- about sixty percent of the total food waste occurs in Europe and the United States. A lof of the food wasted in the US is tossed out because of the "Sell by date" that is on packaging of a wide variety products- including fresh fruits and vegetables. In many cases, the former Ag Secretary says the reason for that date is for cosmetic reasons- and it is not that there is a safety issue on the dated food products.

One way to address this problem, according to Glickman, is to educate the public and food companies about "Good Samaritan" laws that are found at both the federal level as well as in many states. These laws allow a company or even individual producer to donate products to food banks or other similar operations- and be protected from liability regarding food safety. These laws, in many cases, have been on the books for a number of years- but most people and organizations are unaware of them. Glickman contends that educating people about this protection could open up a lot of food aid and lower the waste levels in the US.
We talked after his presentation with the former Secretary and Congressman who we have known since his days in the 1970s as a junior member of the House Ag Committee- and you can hear our conversation by clicking here- we talk about food waste as well as the Walmart influence on food purchases and consumer attitudes in this country.
Derrell S. Peel, Oklahoma State University Extension Livestock Marketing Specialist, writes in the latest Cow/Calf Corner newsletter.


The Avian Influenza outbreak continues to grow and leads to more questions about the impact on livestock and meat markets. USDA-APHIS (Animal and Plant Health Inspection Service) reports that the current toll is nearly 34 million birds depopulated. The majority of these are laying hens, followed by turkeys with relatively few broilers at this time. As a result, the biggest and most immediate impact for consumers is in egg markets, especially in the north central part of the country. The reduced supply of table eggs as well as breaking eggs used in food service will impact consumers directly and indirectly.


The direct impact of Avian Influenza on poultry meat supply is minimal and likely to remain that way. The current depopulation total of 33.8 million birds is 0.38 percent of the 2014 poultry slaughter total of 8.9 billion birds. As bad as it is, it is very unlikely that enough birds will be slaughtered to impact domestic poultry production significantly. Even for turkeys, which only represent 2.7 percent of total poultry slaughter, the current turkey depopulation represents less than 3 percent of 2014 U.S. turkey slaughter. Both broiler and turkey production are still expected to surpass year ago totals unless the outbreak expands significantly.
Click here to read more about how the direct loss of birds will impact total poultry production and broiler exports.
A new video aims to build newfound respect and admiration for soil. The U.S. Department of Agriculture's Natural Resources Conservation Service (NRCS) Monday released a new, 90-second public service announcement that encapsulates "The hope in healthy soil." The video shows how healthy soil could provide solutions to some of our planet's biggest challenges.


According to Ron Nichols, the campaign's communications coordinator, the benefits of soil health are numerous, both on and off the farm.


"By farming using soil health principles and practices like no-till, cover cropping and diverse rotations, farmers are actually increasing organic matter in their soil, increasing microbial activity, sequestering more carbon, improving wildlife and pollinator habitat-all while harvesting better profits and often better yields," Nichols said. "Off the farm, these practices are improving water and air quality, too."
Click here to read more and to watch this video that aims to build awareness for the benefits of soil health.
Want to Have the Latest Energy News Delivered to Your Inbox Daily?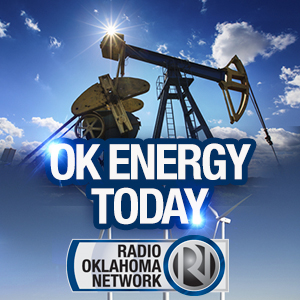 Award winning broadcast journalist Jerry Bohnen has spent years learning and understanding how to cover the energy business here in the southern plains- Click here to subscribe to his daily update of top Energy News.
Congress has made some progress on addressing "death tax". The U.S. House of Representatives voted in favor of repeal of the nation's estate tax. Its fate is a lot more uncertain in the U.S. Senate. If it does get sent to President Barack Obama as a standalone measure, it will certainly be vetoed.


A decade ago, the nation's estate tax was repealed for a short while. At the time, Jay Truitt was the head lobbyist for the National Cattlemen's Beef Association (NCBA). He said repeal of the death tax was part of a bigger package.


"In that environment, I think you can do it and you can make it stick," Truitt said. "The problem was we put a sunset clause on that, believing we would extend that entire package and we didn't. That was a failure on all of our parts."


Truitt said the best chance of getting total repeal is having the bill in the middle of a bigger package. As a standalone measure, he said it's really tough to get full and final repeal. Click here to read or to listen to this Beef Buzz feature.
The Samuel Roberts Noble Foundation will host a Basic AG Livestock Management Field Day from 9 a.m. to 12 p.m., Friday, May 22, at the Noble Foundation McMillan Road Farm.


This field day will focus on stocker cattle enterprise options for small-scale producers and the strategic planning process of the Noble Foundation's McMillan Road Farm.


"The success of any livestock enterprise is dependent on forage production, which is rooted in healthy soil," said Clay Wright, livestock consultant. "Many times, a producer reverses the pyramid of livestock production and puts the emphasis solely on the animal. This seminar will provide producers the basic information on how these resources interact."
To learn more- click here.
Our thanks to
Midwest Farms Shows
,
P & K Equipment
,
American Farmers & Ranchers
, CROPLAN by Winfield,
KIS Futures
, Stillwater Milling Company, Pioneer Cellular, National Livestock Credit Corporation and Oklahoma Cattlemen's Association for t
heir support of our daily Farm News Update. For your convenience, we have our sponsors' websites linked here- just click on their name to jump to their website- check their sites out and let these folks know you appreciate the support of this daily email, as their sponsorship helps us keep this arriving in your inbox on a regular basis- FREE!
We also invite you to check out our website at the link below to check out an archive of these daily emails, audio reports and top farm news story links from around the globe.
God Bless! You can reach us at the following:

phone: 405-473-6144
Oklahoma Farm Bureau is Proud to be the Presenting Sponsor of the Ron Hays Daily Farm and Ranch News Email