Download the
RON Oklahoma Farm Report APP
We invite you to listen to us on great radio stations across the region on the Radio Oklahoma Network weekdays- if you missed this morning's Farm News - or you are in an area where you can't hear it- click here for this morning's Farm news from Ron Hays on RON.
Let's Check the Markets!
Today's First Look:
mornings with cash and futures reviewed- includes where the Cash Cattle market stands, the latest Feeder Cattle Markets Etc.
We have a new market feature on a daily basis- each afternoon we are posting a recap of that day's markets as analyzed by Justin Lewis of KIS Futures- click here for the report posted yesterday afternoon around 3:30 PM.
Okla Cash Grain:
Daily Oklahoma Cash Grain Prices- as reported by the Oklahoma Dept. of Agriculture.
Canola Prices:
Cash price for canola was $6.09 per bushel- based on delivery to the Oklahoma City elevator yesterday. The full listing of cash canola bids at country points in Oklahoma can now be found in the daily Oklahoma Cash Grain report- linked above.
Futures Wrap:
Our Daily Market Wrapup from the Radio Oklahoma Network with Leslie Smith and Tom Leffler- analyzing the Futures Markets from the previous Day.
Feeder Cattle Recap:
The National Daily Feeder & Stocker Cattle Summary- as prepared by USDA.
Slaughter Cattle Recap:
The National Daily Slaughter Cattle Summary- as prepared by the USDA.
TCFA Feedlot Recap:
Finally, here is the Daily Volume and Price Summary from the Texas Cattle Feeders Association.
Your Update from Ron Hays of RON
Wednesday, May 20, 2015
Howdy Neighbors!
Here is your daily Oklahoma farm and ranch news update.

Featured Story:
House Agriculture Chairman K. Michael Conaway (R-TX) Tuesday introduced H.R. 2393, a bill to repeal mandatory Country of Origin Labeling (COOL) requirements for beef, pork, and chicken products. Chairman Conaway and his colleagues held a bipartisan press conference with representatives from industries that are targets of retaliation by Canada and Mexico.


H.R. 2393 would amend the Agricultural Marketing Act of 1946 to repeal Country of Origin Labeling requirements with respect to beef, pork, and poultry, and for other purposes. The Agriculture Committee will consider this legislation TODAY, during a 9:00 a.m. business meeting.(central time)


"In light of the WTO's decision and the certainty that we face significant retaliation by Canada and Mexico, we cannot afford to delay action. That's why I was joined by 61 of my colleagues in introducing H.R. 2393, a bill to repeal mandatory COOL for beef, pork and chicken. This bill is a targeted response that will remove uncertainty, provide stability, and bring us back into compliance. I appreciate the support of so many colleagues on both sides of the aisle as we work quickly to ensure our economy and a broad spectrum of U.S. industries do not suffer the economic impacts of retaliation," said Chairman Conaway.


"As we have seen time and again, mandatory Country of Origin Labeling is a misguided government policy that has damaged our trading relationships with Canada and Mexico and subjected the United States to trade retaliations. That is why I am honored to be joined by my colleagues in introducing critical bipartisan legislation to repeal COOL for beef, pork and chicken. We have the data, studies, and the World Trade Organization's experience to demonstrate that COOL is detrimental to our state and national economies, and hurts our nation's beef, pork and chicken producers and packers. As such, I look forward to continuing to work, in a bipartisan manner, with Congress to move this legislation forward and repeal COOL," said Rep. Jim Costa (D-CA), Ranking Member of the House Agriculture Committee's Livestock and Foreign Agriculture Subcommittee.

Sponsor Spotlight
For nearly a century, Stillwater Milling has been providing ranchers with the highest quality feeds made from the highest quality ingredients. Their full line of A&M Feeds can be delivered to your farm, found at their agri-center stores in Stillwater, Davis, Claremore and Perry or at more than 100 dealers in Oklahoma, Arkansas, Kansas and Texas. We appreciate Stillwater Milling's long time support of the Radio Oklahoma Ag Network and we encourage you to click here to learn more about their products and services.
P&K Equipment has ten locations in Oklahoma and as the state's largest John Deere dealer, has been bringing you the best in John Deere equipment, parts, service, and solutions for nearly 30 years. The P&K team operates with honesty and a sense of urgency... getting you what you need, when you need it. With an additional nine stores in Iowa, P&K has the extra inventory and resources, to provide you, the customer, with a better experience all around. Click Here to visit P&K on the web... where you can locate the store nearest you, view their new and used inventory, and check out the latest deals.

The World Trade Organization has once again ruled the 2013 U.S. Country-of-Origin Labeling rule for meat, noncompliant with international trade obligations. This ruling was widely expected and will likely result in retaliation by Canada and Mexico against the United States products, costing the U.S. economy potentially billions of dollars.


With this final WTO ruling, National Cattlemen's Beef Association Lead Lobbyist Colin Woodall said one or two things will happen. He said either Congress will fix the rule through repeal of COOL or the U.S. will be retaliated against.


"It basically comes down to who acts first," Woodall said. "Will Congress act first or will the WTO provide the authorization to Canada and Mexico first. That's the clock we are running against. We do expect to see legislation introduced by the House Ag Committee this week that would repeal COOL for beef, pork and chicken and we expect a vote as soon as they get back after Memorial Day recess and then the pressure will be on the Senate to get something done retaliation starts."

Click here to read more or to listen to this Beef Buzz with Colin Woodall- as heard on the radio stations across the region who are a part of the Radio Oklahoma Ag Network.
Oklahoma wheat farmers are crossing their fingers that Mother Nature will keep the damaging hail and tornadoes to a minimum as harvest nears. Oklahoma is on track to produce a crop twice as large as a year ago. Last week, the U.S. Department of Agriculture pegged the crop at 118.9 million bushels on 4.1 million harvested acres with an average yield of 29.9 bushels per acre. Oklahoma Wheat Commission Executive Director Mike Schulte thinks the yield projection might be a little high, but he agrees with the harvested acres figure, as he hasn't seen a lot of hay put down or wheat grazed out around the state.


Southern Oklahoma continues to be the bright spot of the state. Timely rains have brought the crop along and farmers will have their best crop in several years. Meanwhile, the northwest part of the state has struggled from drought stress and a late season freeze on Good Friday. Schulte said surprisingly this crop has shown a lot of recovery from the spring rains and cooler temperatures.


"It's amazing what the rain was able to do on that drought stressed wheat that also had freeze damage," Schulte said. "In many places where we had written off the crop completely, the crop has retillered back out."


Click here to read more or to listen to my interview with Mike Schulte.



Mike will join me early Saturday morning on KWTV News9 for the "In the Field" segment that is seen in the News9 morning news block- it will air around 6:40 AM.
NCGA and CropLife America Welcome Pollinator Health Strategy, Call for Continued Collaboration with Farmers
The National Corn Growers Association and CropLife America (CLA) welcomed the release of the White House Pollinator Health Task Force's "National Strategy to Promote the Health of Honey Bees and Other Pollinators." The organization is ready to review the report closely to identify areas of collaboration and partnership in supporting pollinator health. The crop protection industry will also continue to advance stewardship activities in conjunction with additional task force plans. CLA praises the task force for creating a multi-pronged, coordinated approach.


"The crop protection industry looks forward to joining the many stakeholders in reviewing the National Pollinator Health Strategy. We are hopeful both the private and public sectors can strategically address pollinator health together," stated Jay Vroom, president and CEO of CLA. "Pollinators add more than $24 billion to our nation's economy, and honey bees support over 90 commercially grown crops in North America1. CLA and our members support stewardship practices in seed treatment, among other key crop protection strategies, and we will continue to work with growers, beekeepers, regulators and other stakeholders to promote responsible pesticide use." Click here to read more from CLA.
"Even though corn does not rely on pollinators, we recognize that they are critical to the overall health and vitality of our agricultural system," said Don Glenn, chair of NCGA's Production and Stewardship Action Team. "The National Pollinator Health Strategy underscores that everyone - farmers, beekeepers, conservationists, industry, and government - must work together to solve this challenge." Click here to read more from NAWG.


Demand for meat, eggs and milk will grow substantially with an ever increasing world population. While demand for food is increasing with the growing population in China, there are some factors that have actually softened demand in recent years. In speaking at the Alltech REBELation Conference being held this week in Lexington, Kentucky, Alltech Global Vice President and head of Greater China efforts, Dr. Mark Lyons said right now there is a big push for anti-corruption which has softened meat consumption. He said China consumers have real concerns for food safety from issues like tampering.



Alltech has had a presence in China for 21 years. In looking at the outlook for demand of American agricultural products, Lyons said he believes that market will be more defined in the next five years. He said one indication for the potential for products being imported into China is having their agricultural production increase.


"Many people would look at that and say 'oh no', that means it's going to be closed for us, we're going to lose the opportunity," Lyons said. "No, that's not the case. China has to have some domestic production of any product before it really opens up and imports. So they don't want to be completely dependent on imports and so we've seen that with dairy, we've seen that with pork and so I think that's going to be a good thing actually and also an opportunity."


In feeding a growing world population, Lyons said the first pillar of Alltech is marketing through education. Click here to read more or to listen to my full conversation with Dr. Mark Lyons.
Want to Have the Latest Energy News Delivered to Your Inbox Daily?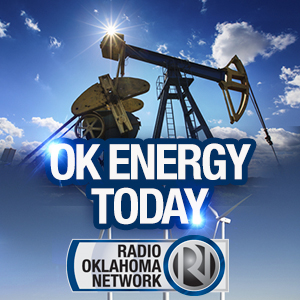 Award winning broadcast journalist Jerry Bohnen has spent years learning and understanding how to cover the energy business here in the southern plains- Click here to subscribe to his daily update of top Energy News.
U.S. Agriculture Secretary Tom Vilsack Monday announced that the Natural Resources Conservation Service (NRCS) will invest approximately $21 million in additional Farm Bill dollars to help farmers and ranchers apply science-based solutions to mitigate the short and long term effects of drought. These investments will focus financial and technical assistance in the most severely drought-stricken areas in eight states to help crop and livestock producers apply conservation practices that increase irrigation efficiency, improve soil health and productivity, and ensure reliable water sources for livestock operations.


"Since the historic drought of 2012, dry conditions have persisted in many parts of the country, particularly in the West," Agriculture Secretary Tom Vilsack said. "Every day, NRCS conservationists work side-by-side with agricultural producers and help them conserve water and increase resilience in their operations. Today's investment will provide additional resources in drought-stricken areas to help farmers and ranchers implement solutions to mitigate the impacts of sustained drought."


This announcement expands on the substantial efforts already underway to help producers conserve water, improve soil health and build long term agricultural resilience into their operations. Already this year, NRCS state offices have targeted significant portions of their fiscal year Environmental Quality Incentives Program (EQIP) allocations to address water conservation, soil health, and resilience. In California, for example, more than $27 million of fiscal year 2015 EQIP funding is directed towards beneficial drought management practices.

Click here to read more about the funding being made available to California, Kansas, Idaho, Nevada, Oklahoma, Oregon, Texas, and Utah.
This N That - Loos Tales in Reverse!!! and It's Big Iron Wednesday
With his distinctive hat and bar handle moustache, Trent Loos travels the US and Canada as an agricultural advocate- and he has been doing his syndicated radio show, Loos Tales, this week from Lexington, Kentucky and the 2015 Rebelation Conference being put on the Animal Nutrition company, Alltech. Trent and I were both at the Tuesday afternoon general session of the conference when the Co-CEO of Whole Foods, Walter Robb, addressed the group. Robb and his PR agency refused to allow the media to record his address and use it "on air" and also refused to do any interviews with the agricultural trade media.
Robb and his company have been very aggressive in their marketing of their organic and natural foods sold at premium prices to consumers- often portraying these products as superior to similar products sold in other food markets here in the United States.

Since Walter Robb refused to talk about their marketing practices and more with the Oklahoma Farm Report and other trade media- we decided that we would do a Loos Report in reverse and record a conversation with Trent Loos on Walter Robb and what he said- and did not say- in his comments on Tuesday in Lexington.
Click here and you can hear the results- I think you'll find it enjoyable and at least a little fun.
**********
It's Wednesday- and that means the Big Iron folks will be busy closing out this week's auction items - all 371 items consigned. Bidding will start at 10 AM central time.

Click Here for the complete rundown of what is being sold on this no reserve online sale this week.
If you'd like more information on buying and selling with Big Iron, call District Manager Mike Wolfe at 580-320-2718 and he can give you the full scoop. You can also reach Mike via email by clicking or tapping here.
We also invite you to check out our website at the link below to check out an archive of these daily emails, audio reports and top farm news story links from around the globe.
Click here to check out WWW.OklahomaFarmReport.Com
God Bless! You can reach us at the following:
phone: 405-473-6144


Oklahoma Farm Bureau is Proud to be the Presenting Sponsor of the Ron Hays Daily Farm and Ranch News Email